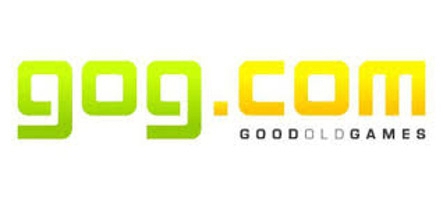 Publié le Dimanche 16 septembre 2018 à 11:00:00 par Cedric Gasperini
La main au culte !
Gog.com y va aussi de sa petite liste de jeux en soldes pour cette semaine et ce week-end. Enfin... quand on dit "petite"... tout est relatif. Parce que pour le coup, elle est assez fournie.
Et certains sont indispensables. Totalement indispensables. Un Grim Fandango ou un Day of the Tentacle, ça ne se rate pas. Surtout à ce prix-là.
Bref, faites chauffer la CB.
Reus est à -85% soit 1,29 €

Voici les soldes du
week-end
:
Expeditions: Conquistador
Expeditions: Viking
Expeditions: Viking Deluxe Edition Upgrade
Mount & Blade
Mount & Blade: Warband
Mount & Blade: Warband - Napoleonic Wars
Mount & Blade: Warband - Viking Conquest Reforged Edition
Mount & Blade: With Fire & Sword
Infested Planet
Infested Planet: Planetary Campaign
Infested Planet: Trickster's Arsenal
Alien Rampage
Drakkhen
Eric the Unready
Mission Critical
Spellcasting 1+2+3
Une Poupée Pleine Aux As
The Humans Bundle
Brutal Legend
Costume Quest est à 1,79 €

Full Throttle Remastered est à 8,29 €

Day of the Tentacle Remastered est à 5,29 €

Grim Fandango Remastered est à 3,49 €
Massive Chalice
Massive Chalice Soundtrack
Psychonauts
Stacking
Crawl
Hacknet
Hacknet - Labyrinths
Hacknet - Labyrinths Official Soundtrack
Hacknet Complete Edition
Hacknet Official Soundtrack
Hacknet Ultimate Edition
Orwell
Orwell Deluxe Edition
Orwell Original Soundtrack
Orwell: Ignorance is Strength
Orwell: Ignorance is Strength Original Soundtrack
Orwell: Ignorance is Strength Season 2 Deluxe
Orwell: Ignorance is Strength Seasons Complete
Screencheat
Aragami
Aragami - Collector's Edition Upgrade
Aragami: Nightfall
Les jeux
SNK
sont en soldes :
THE KING OF FIGHTERS XIII GALAXY EDITION
THE KING OF FIGHTERS '98 ULTIMATE MATCH FINAL EDITION
THE KING OF FIGHTERS 2000
THE KING OF FIGHTERS 2002 UNLIMITED MATCH
METAL SLUG est à 2,59 €
METAL SLUG 2
METAL SLUG 3
METAL SLUG X est à 2,59 €
SHOCK TROOPERS
SHOCK TROOPERS: 2ND SQUAD
THE LAST BLADE
TWINKLE STAR SPRITES
ART OF FIGHTING 2
BASEBALL STARS 2
BLAZING STAR
FATAL FURY SPECIAL
GAROU: MARK OF THE WOLVES
IRONCLAD
KING OF THE MONSTERS
NEO TURF MASTERS
PULSTAR
REAL BOUT FATAL FURY 2: THE NEWCOMERS
SAMURAI SHODOWN II
SAMURAI SHODOWN V SPECIAL
SENGOKU 3
THE KING OF FIGHTERS 2002 est à 2,59 €
Les soldes de la
semaine
:
BLACKHOLE
BLACKHOLE: Complete Edition Upgrade
Death to Spies
Death to Spies: Moment of Truth
Elven Legacy Collection
Faces of War
Fantasy Wars
Haimrik
Infinium Strike
King's Bounty: Crossworlds GOTY
King's Bounty: Dark Side
King's Bounty: Dark Side - Premium Edition
King's Bounty: Dark Side - Premium Edition Upgrade
King's Bounty: The Legend
King's Bounty: Warriors of the North
King's Bounty: Warriors of the North - Complete Edition
King's Bounty: Warriors of the North - Complete Edition Upgrade
Konung 1 + 2
Men of War: Assault Squad
Men of War: Assault Squad GOTY Edition
Men of War: Assault Squad GOTY Edition Upgrade
Men of War: Red Tide
Men of War: Vietnam
Men of War: Vietnam Special Edition
Men of War: Vietnam Special Edition Upgrade
Men of War™
NecroVision
NecroVisioN: Lost Company
Perimeter
Perimeter: Emperor's Testament
Soldiers: Heroes of World War II
Space Rangers HD: A War Apart
Space Rangers: Quest
Star Wolves
Star Wolves 2
Star Wolves 3: Civil War
Through the Woods
Through the Woods: Collector's Edition
Through the Woods: Collector's Edition Upgrade
UFO: Aftermath
UFO: Aftershock
Deep Sky DerelictsEN DEV
Realpolitiks
Realpolitiks - New Power
IL-2 Sturmovik™: 1946
Pilot Brothers
Pilot Brothers 2
Pilot Brothers 3: Back Side of the Earth
Satellite Reign
Satellite Reign - Artbook
Satellite Reign - Soundtrack