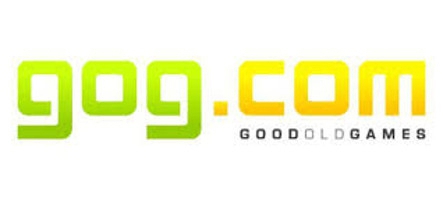 Publié le Samedi 13 juillet 2019 à 10:00:00 par Cedric Gasperini
Tout simplement
Encore une fois, Gog.com met le paquet et nous régale avec de nombreuses offres sur des jeux cultes, des jeux plus confidentiels ou des indépendants qui méritent le coup d'oeil.
Il y en a pour tous les goûts et pour toutes les bourses. Allez-y, faites-vous plaisir !
Les jeux
Might and Magic
sont en soldes
Heroes of Might and Magic
Heroes of Might and Magic 2: Gold
Heroes of Might and Magic 3: Complete
Heroes of Might and Magic 4: Complete
Heroes of Might and Magic 5: Bundle
Might and Magic 6-pack Limited Edition
Might and Magic 7: For Blood and Honor
Might and Magic 8: Day of the Destroyer
Might and Magic 9
Les jeux
Ubisoft
sont en soldes :
Rayman Origins
Rayman contre les Lapins Crétins
Beyond Good & Evil
Assassin's Creed: Director's Cut
Anno 1404: Gold Edition
Prince of Persia : Les Sables du temps
Prince of Persia : Les Deux Royaumes
Rayman 2: The Great Escape
Prince of Persia
Les jeux
2K
sont en soldes :
BioShock Infinite Complete Edition
BioShock 2 Remastered
BioShock Remastered
Mafia III
Mafia III Deluxe Edition
Mafia III: Season Pass
Mafia II: Director's Cut
Mafia
XCOM: Enemy Unknown Complete Pack
The Bureau: XCOM Declassified
Sid Meier's Civilization IV: The Complete Edition
Railroad Tycoon 3
Railroad Tycoon 2 Platinum
Sid Meier's Railroads!
X-Com: Apocalypse
X-Com: Enforcer
X-Com: Interceptor
X-COM: Terror from the Deep
X-Com: UFO Defense
CivCity: Rome
Army Men
Army Men II
Army Men RTS
Army Men: Toys In Space
Army Men: World War
Freedom Force
Freedom Force vs. the 3rd Reich
Hidden & Dangerous 2: Courage Under Fire
Hidden & Dangerous Action Pack
Sid Meier's Civilization III Complete
Sid Meier's Pirates!
Les jeux
Daedalic
sont en soldes :
Shadow Tactics: Blades of the Shogun
Shadow Tactics: Blades of the Shogun - Artbook + Strategy Guide
Shadow Tactics: Blades of the Shogun - Soundtrack
The Long Journey Home
The Long Journey Home - Official Soundtrack
Ken Follett's The Pillars of the Earth - Season Pass
Ken Follett's The Pillars of the Earth - Soundtrack
Deponia
Deponia 2: Chaos on Deponia
Deponia 3: Goodbye Deponia
Deponia 4: Deponia Doomsday
State of Mind
State of Mind - Artbook
State of Mind - Soundtrack
AER – Memories of Old
Anna's Quest
Memoria
Bounty Train
Bounty Train - New West
Bounty Train - Trainium Edition Upgrade
Night of the Rabbit, The
Blackguards Special Edition
Blackguards 2
Blackguards: Untold Legends
Edna & Harvey: The Breakout
Edna & Harvey: Harvey's New Eyes
Caravan
Candle
Holy Potatoes! A Spy Story?!
Holy Potatoes! A Weapon Shop?!
Holy Potatoes! A Weapon Shop?! - Spud Tales: Journey to Olympus
Holy Potatoes! We're in Space?!
Holy Potatoes! We're in Space?! Soundtrack
Dead Synchronicity: Tomorrow Comes Today
Dead Synchronicity Soundtrack
1954 Alcatraz
SKYHILL
Journey of a Roach
Last Tinker™: City of Colors, The
Gomo
Valhalla Hills
Valhalla Hills: Two-Horned Helmet Edition
Valhalla Hills: Two-Horned Helmet Edition Upgrade
Silence
Silence Artbook
Silence Soundtrack
Randal's Monday
The Whispered World: Special Edition
The Dark Eye: Chains of Satinav
A New Beginning: Final Cut
Les jeux
français
sont en soldes :
Vampyr
Seasons after Fall
Dead Cells
Dead Cells OST
Settlers® 2: 10th Anniversary, The
Settlers® 3: Ultimate Collection
Settlers® 4: Gold Edition, The
The Settlers® 2: Gold Edition
Warlords Battlecry 2
Prince of Persia : L'Âme du guerrier
Heritage of Kings: The Settlers™
Battle Isle: The Andosia War
Archimedean Dynasty
Alone in the Dark: The Trilogy 1+2+3
Silver
Wonder Boy: The Dragon's Trap
Absolver
Absolver: Deluxe Edition
Absolver: Deluxe Edition Upgrade
Mother Russia Bleeds
Mother Russia Bleeds: Dealer Edition
Call of Cthulhu: Prisoner of Ice
Call of Cthulhu: Shadow of the Comet
Outcast 1.1
MachiaVillain
Sigma Theory: Global Cold WarEN DEV
Sigma Theory: Global Cold War - Deluxe...EN DEV
Sigma Theory: Global Cold War - Original Soundtrack
Tales of Maj'Eyal
Tales of Maj'Eyal: Ashes of Urh'Rok
Tales of Maj'Eyal: Embers of Rage
Tales of Maj'Eyal: Forbidden Cults
Furi
Furi - One More Fight
Furi Original Soundtrack
Sherlock Holmes: The Devil's Daughter
Dead In Vinland
Dead In Vinland - Endless Mode: Battle Of The Heodenings
Dead In Vinland - Norse Side Stories
Dead in Vinland – The Vallhund
Turmoil
Turmoil - The Heat Is On
Mana Spark
Double Kick HeroesEN DEV
Epistory - Typing Chronicles
Level22 Gary's Misadventures
NeuroVoider
Outcast - Second Contact
Yono and the Celestial Elephants
Fahrenheit (Indigo Prophecy)
Omikron: The Nomad Soul
Ethan: Meteor Hunter
Ghost of a Tale
Evoland
Evoland 2 Deluxe Edition
Agatha Christie - The ABC Murders
Asterix & Obelix XXL 2
Atlantis : Secrets d'un Monde Oublié
Atlantis 2: Beyond Atlantis
Atlantis III : Le nouveau monde
Chroniques de la Lune Noire
Corsairs Gold
Dracula 4+5
Dracula Trilogy
Dragon Lore : La Légende Commence
Flashback™
Haegemonia Gold Edition
Iron Storm
L'Amerzone : Le testament de l'explorateur
MegaRace 1+2
MegaRace 3
Moto Racer 2
Moto Racer 3 Gold Edition
Post Mortem
Retour sur l'Ile Mystérieuse
Robin Hood : La légende de Sherwood
Still Life
Still Life 2
Subject 13
Syberia 2
Syberia 3: The Complete Journey
Arx Fatalis
Fossil Echo
Aarklash: Legacy
Helium Rain
True Fear: Forsaken Souls
True Fear: Forsaken Souls Part 2
Double Dragon Trilogy
Gobliiins pack
Ishar Compilation
Raiden Legacy
Raptor: Call of the Shadows 2010 Edition
Robinson's Requiem Collection
Runaway: A Road Adventure
Runaway 2: The Dream of the Turtle
Runaway 3: A Twist of Fate
Gangland
Space Run: Fast and Safe Delivery
Zombie Night Terror
Zombie Night Terror Special Edition Upgrade
Drakkhen
Goetia
Fear Effect: Sedna
Fear Effect: Sedna Collector's Edition
Prodigy Tactics
Blocks That Matter
Tetrobot and Co.
Lethis - Path of Progress
Les Cochons de Guerre
Soulbringer
Driver®: Parallel Lines
Moto Racer
Syberia
Little Big Adventure (Relentless: Twinsen's Adventure)
Little Big Adventure 2 (Twinsen's Odyssey)
Another World 20ème anniversaire