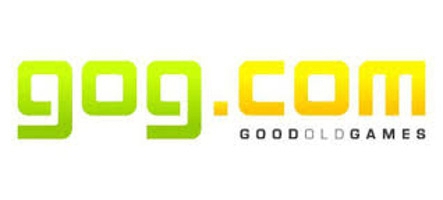 Publié le Dimanche 20 janvier 2019 à 11:00:00 par Cedric Gasperini
Des incontournables à prix dérisoires
Formidable week-end de soldes sur Gog.com où vous pourrez trouver des merveilles, comme Day of the Tentacle, Grim Fandango, Full Throttle ou même Earthworm Jim à des prix tellement bas qu'il faudrait être complètement fou, voire totalement con, pour ne pas en profiter.
Vous savez donc ce qu'il vous reste à faire.
Et pendant que vous y êtes, regardez les autres jeux. Il y en a tellement, et des bons, que vousauriez tort de passer à côté...
Les
soldes hebdomadaires
:
CrossCode
CrossCode - Soundtrack
Battle Chef Brigade Deluxe
Death's Gambit
Headlander
Headlander + Soundtrack
Kingsway
Rain World
Westerado: Double Barreled
Iconoclasts
Iconoclasts - Soundtrack
Epic TavernEN DEV
Aragami
Aragami - Collector's Edition Upgrade
Aragami: Nightfall
Call of Juarez est à 1,99 €
Crime Cities
Dying Light: The Following – Enhanced Edition est à 16,49 €
Dying Light: Gun Psycho Bundle
Dying Light: Harran Ranger Bundle
Dying Light: Vintage Gunslinger Bundle
Dying Light: Volatile Hunter Bundle
Dying Light: White Death Bundle
Les soldes de la
mi-semaine
:
Agatha Christie - The ABC Murders est à 3,79 €
L'Amerzone : Le testament de l'explorateur
Atlantis : Secrets d'un Monde Oublié
Atlantis 2: Beyond Atlantis
Atlantis III : Le nouveau monde
Dracula Trilogy
My Brother Rabbit
Dracula 4+5
Dragon Lore : La Légende Commence
Post Mortem
Retour sur l'Ile Mystérieuse
Still Life
Still Life 2
Syberia est à 1,79 €
Syberia 2
Syberia 3: The Complete Journey
Lamplight City
Unforeseen Incidents
Kim
Kim - Soundtrack
Through the Woods
Through the Woods: Collector's Edition
Through the Woods: Collector's Edition Upgrade
Nantucket
Nantucket - Songs of the Braves
Nightmares from the Deep: The Cursed Heart
Nightmares from the Deep 2: The Siren's Call
Nightmares from the Deep 3: Davy Jones
Grim Legends: The Forsaken Bride
Grim Legends 2: Song of the Dark Swan
Grim Legends 3: The Dark City
Enigmatis: The Ghosts of Maple Creek
Enigmatis 2: The Mists of Ravenwood
Enigmatis 3: The Shadow of Karkhala
Forgotton Anne
Forgotton Anne Collector's Upgrade
The First Tree
1954 Alcatraz
A New Beginning: Final Cut
AER – Memories of Old
Blackguards Special Edition est à 2,39 €
Blackguards: Untold Legends
Blackguards 2
Candle
Caravan
Dead Synchronicity: Tomorrow Comes Today
Dead Synchronicity Soundtrack
Deponia
Deponia 2: Chaos on Deponia
Deponia 3: Goodbye Deponia
Deponia 4: Deponia Doomsday
Edna & Harvey: Harvey's New Eyes
Edna & Harvey: The Breakout
Gomo
Journey of a Roach
Ken Follett's The Pillars of the Earth - Season Pass
Ken Follett's The Pillars of the Earth - Soundtrack
Last Tinker™: City of Colors, The
Memoria
Night of the Rabbit, The
Randal's Monday
Silence
Silence Artbook
Silence Soundtrack
State of Mind
State of Mind - Soundtrack
The Dark Eye: Chains of Satinav
The Long Journey Home
The Long Journey Home - Official Soundtrack
The Whispered World: Special Edition
Ceville
Leisure Suit Larry - Wet Dreams Don't Dry
Leisure Suit Larry - Wet Dreams Don't Dry Artbook & Soundtrack
Les soldes du
week-end
:
Day of the Tentacle Remastered est à 3,79 €

Full Throttle Remastered est à 3,79 €

Grim Fandango Remastered est ç 3,49 €

Earthworm Jim 1+2: The Whole Can 'O Worms est à 2,99 €
Unreal Gold
Unreal 2: The Awakening Special Edition
Unreal Tournament 2004 Editor's Choice Edition
Unreal Tournament GOTY
Jazz Jackrabbit Collection
Jazz Jackrabbit 2 Collection
SteamWorld Dig
SteamWorld Dig 2
SteamWorld Dig 2 OST Feat. El Huervo
Donut County
Donut County – Soundtrack
Gorogoa
Gorogoa - Soundtrack
Broken Age: The Complete Adventure
Brutal Legend
Costume Quest
Massive Chalice
Massive Chalice Soundtrack
Psychonauts
Stacking
Cyberia
Cyberia 2: Resurrection
Descent
Descent 2
Descent 3 + Mercenary
Evolva
Kingpin: Life of Crime
Redneck Rampage Collection
Shogo: Mobile Armor Division
Earthworm Jim 3D
Prehistorik 1+2
Titus The Fox: To Marrakech and Back